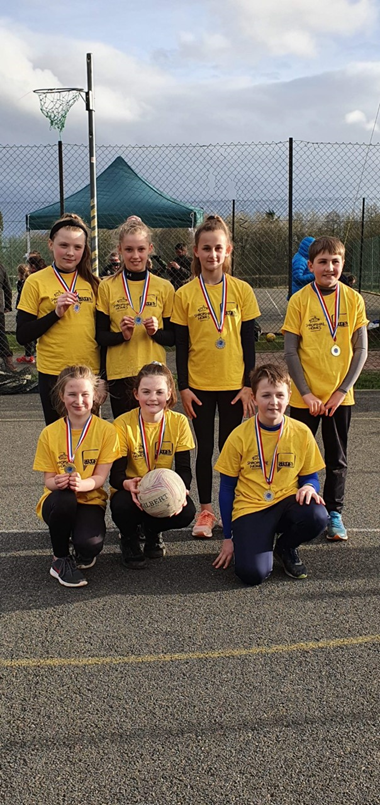 Superb Season for Superstar Shooters
Miss Kinsey gives a brief summary of what has been an amazing season!
As this week would have marked the end of netball season, I thought it would be nice to share the achievements of Ludlow Primary School's teams.

I have had the pleasure of working with 17 talented children over the last two terms and, with only one week left to play, the A team would have been in first in their division and the B team would have been second in theirs. The B team are one of the most improved teams I have ever coached and I look forward to seeing what next year has in store for them.​
Earlier in the year, the A team qualified for the Shropshire Games and went on to become second in the County. Following this, they played in a tournament at Moor Park School (pictured above) and came first even with each team being given a 5 goal head start against them! ​
To say I am proud of every child would be understatement. Well done to both teams. ​
A special thank you to Miss Evans for helping on a Monday evening during the league matches.
Date Published: 03 Apr 2020